Over 50 Years of Model Railroading
Since our founding in 1947, we have been busy building HO scale model railroad layouts for the enjoyment of our members and the public.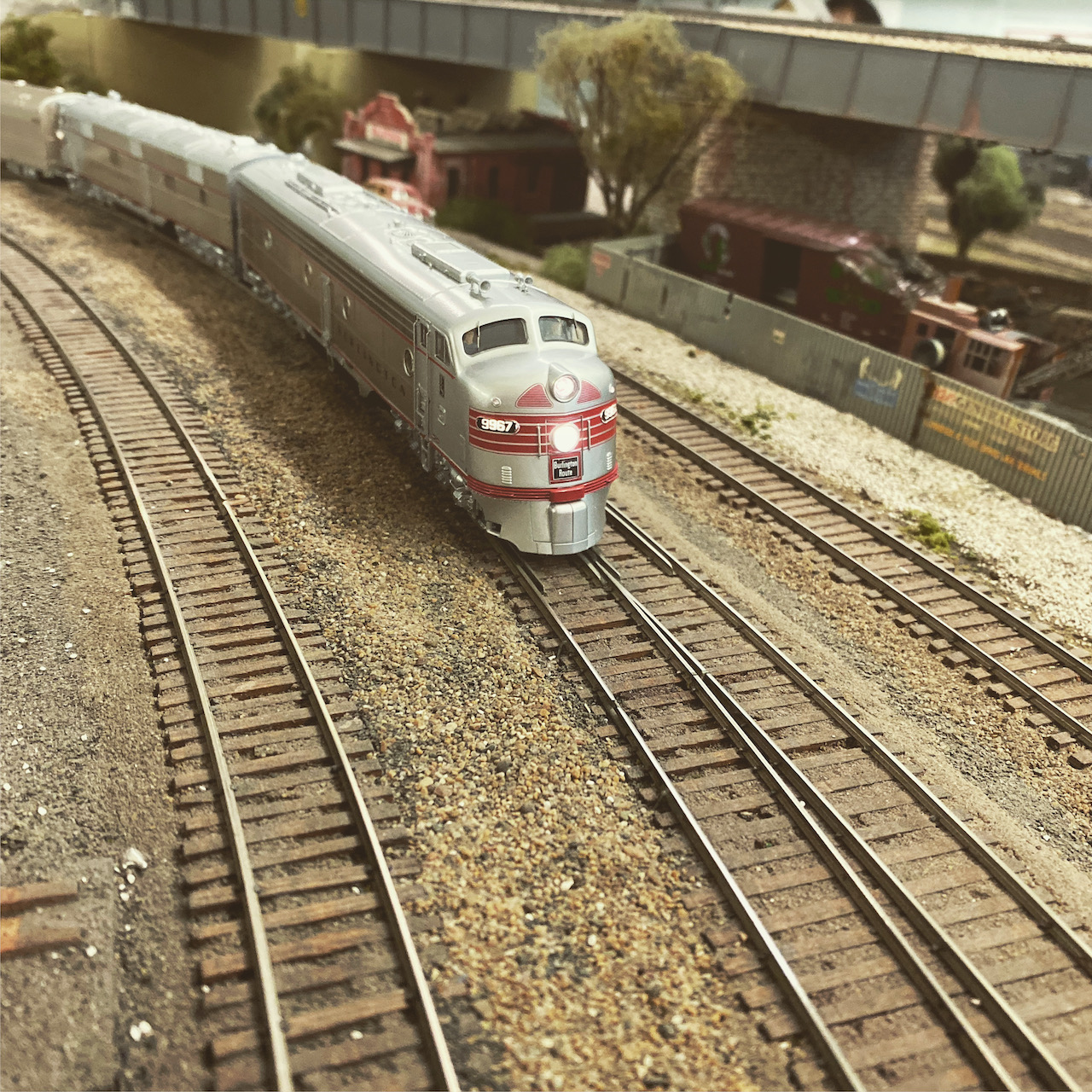 To build and run a true to life model railroad that educates the public and our members on the history and operations of railroads. We provide a setting suited for sharing ideas and techniques in this hobby that helps grow awareness and interest in the community for all things model railroading.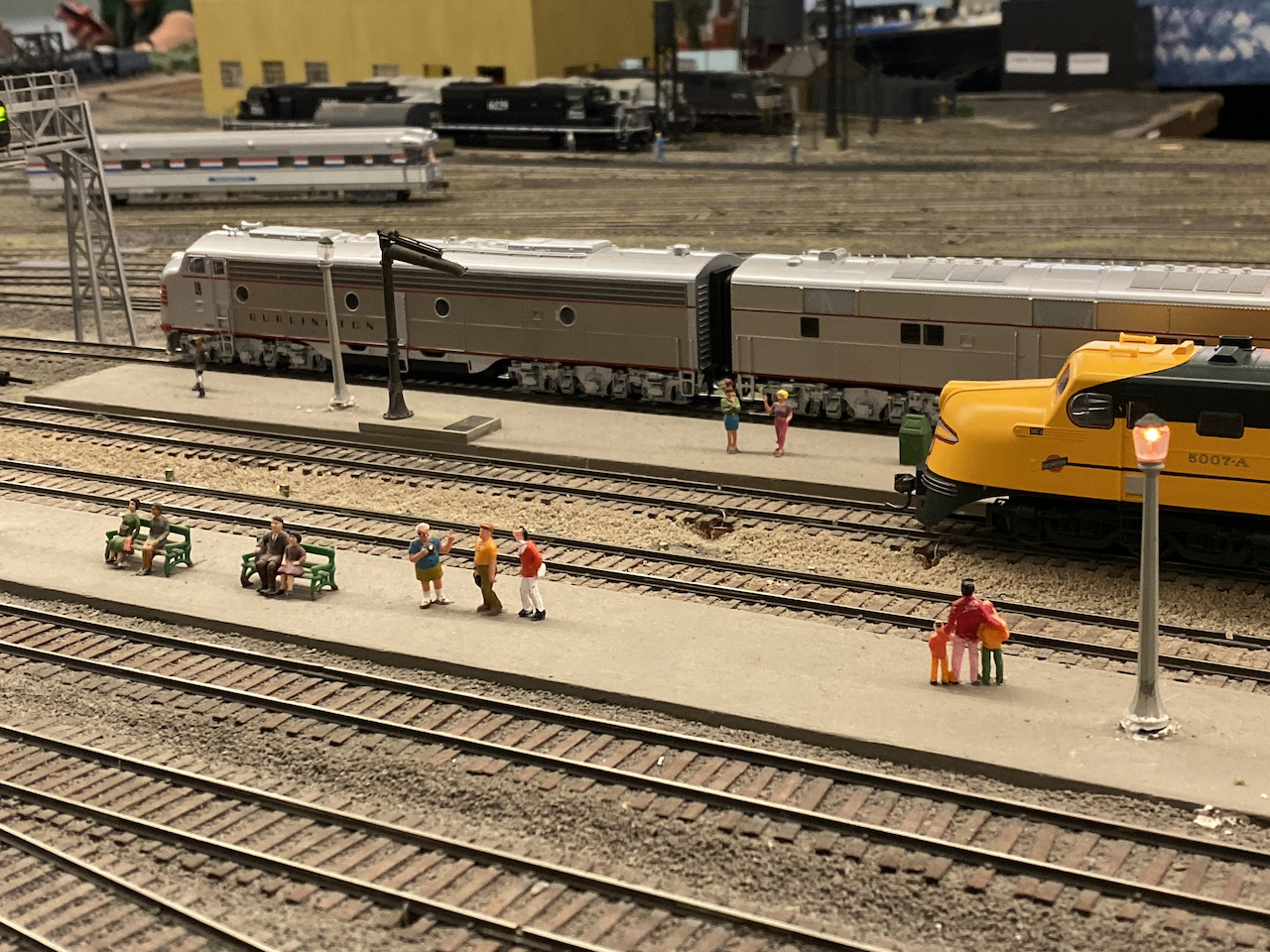 We are located in the Uptown neighborhood of Chicago within the Chicago Park District's Clarendon Park Community Center. As a Chicago model railroad club since founding, we provide a large scale layout that is not possible in smaller city dwellings. We have open houses four times a year and our operating sessions are open to the public.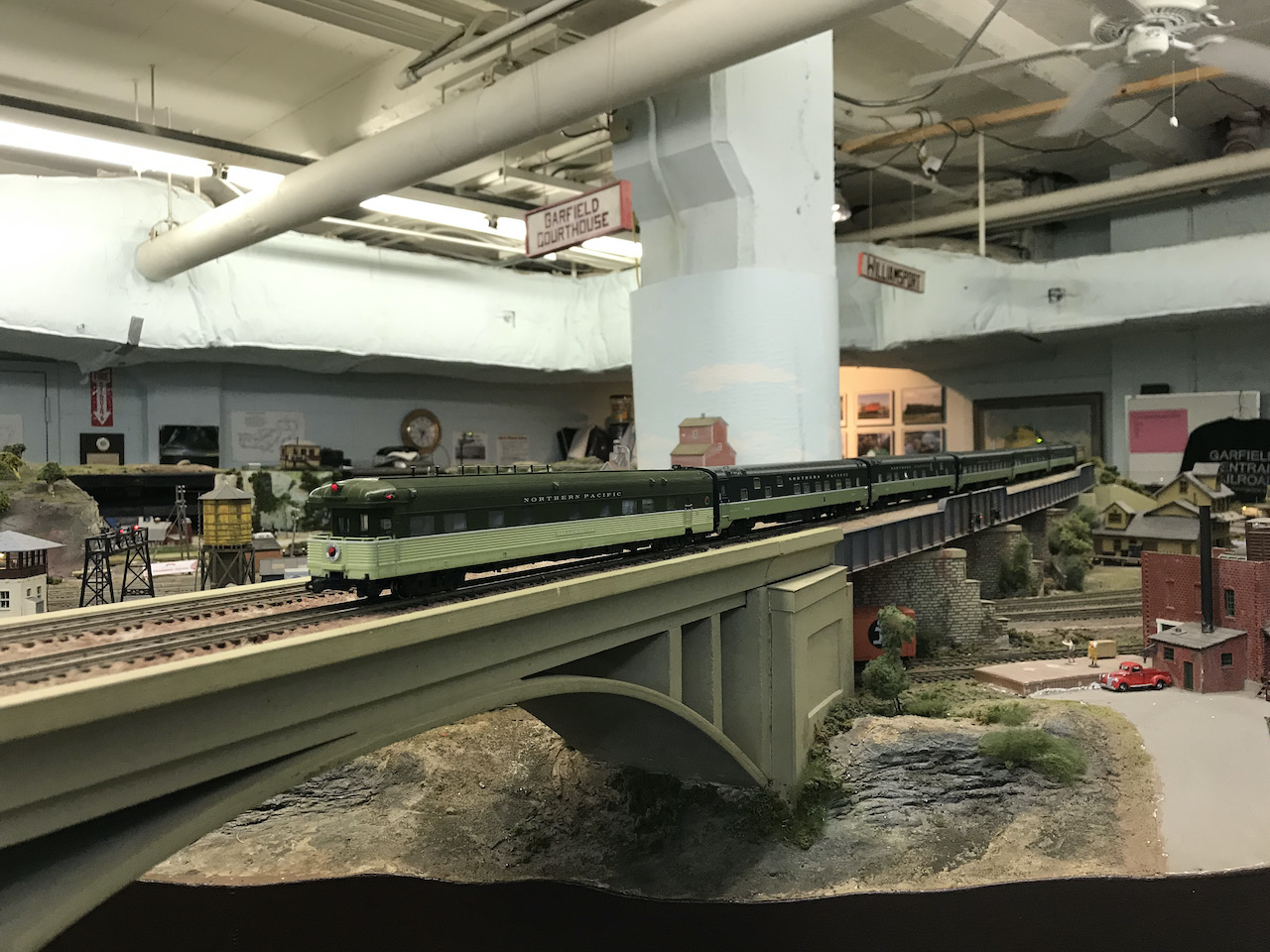 Three layouts were built in the Garfield Park Fieldhouse before the Chicago Park District moved the Club to Clarendon Park in 1963--hence the name Garfield-Clarendon. The fourth layout, housed in another part of the Clarendon Park building, was scrapped when the fieldhouse was remodeled in 1972-1973.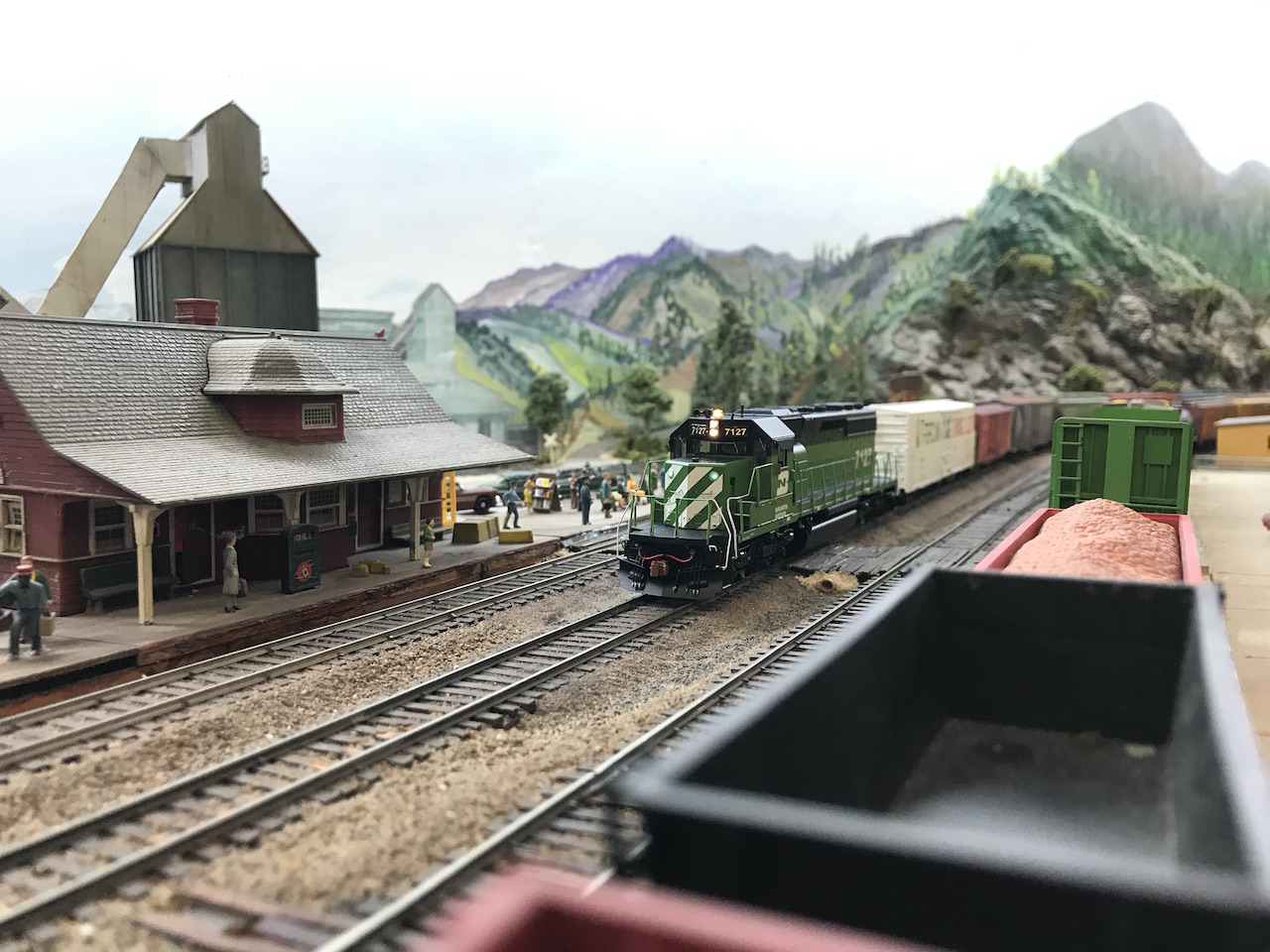 Construction began in 1974.
Approximately 1,400 feet of hand-laid track.
100% Digital Command Controlled.
Beautiful scenic elements including three large bridges.
Features fully signaled, dual main lines.
Outstanding scenery both urban and rural settings.
A streetcar line operates with two cars.
Operating with a scale speed takes over 25 minutes to complete a round trip.